If you, like myself, are a member of that select group of internet riff-raff with their fingers on the pulse of the web's juvenile yet creative dark corners (4chan, Fark, SomethingAwful), you'll no doubt be familiar with this image.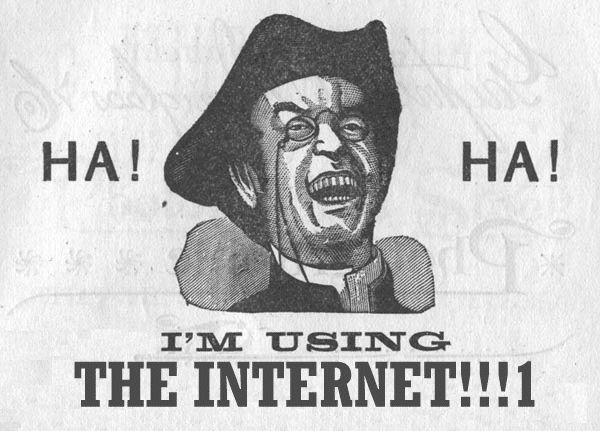 Simply, for lack of a better word, classic.
My best friend Rupert Scammell, while browsing through some old pictures in an antique bookstore in San Francisco, came across this image, which though likely not the source of the original meme, is strikingly similar (and arguably even better– just look at that pose!)
As one of the creators of Schrodinger's LOLcat, and a good netizen, I feel it my duty to try and bring some meme magic to this aging sepia-tone print.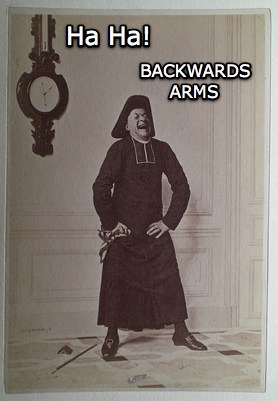 In reference to another classic.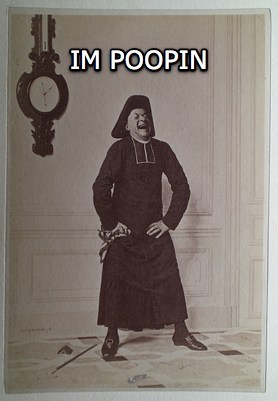 And finally…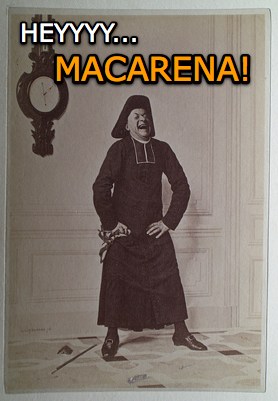 Okay, so none of them are stellar, but inspiration is a fickle mistress. I'd love to see what others come up with.